We all like to spending time with family in the evening after work or college, eat chips or popcorn and enjoy a brand new series from Netflix Origin, but unfortunately in some regions Netflix is blocked and your common VPN was banned by Netflix too, so you have to look for how to bypass Netflix VPN block.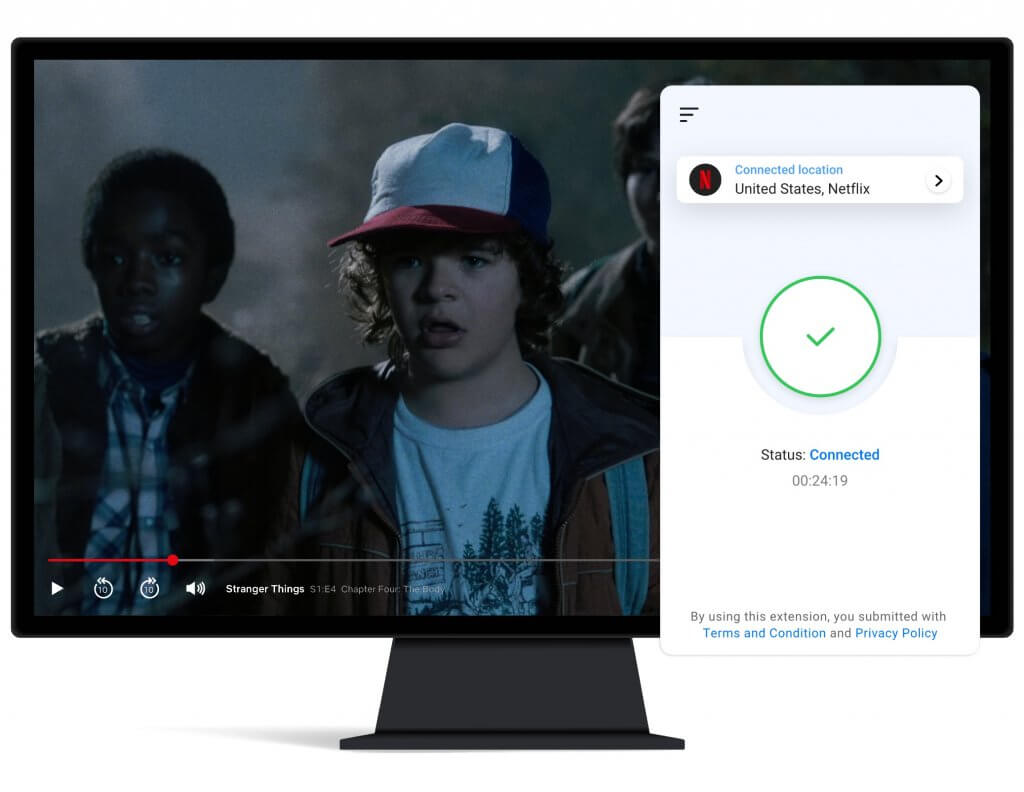 So, how do you use Netflix with VPN and don't get banned? Things got easier when uVPN came. Now you don't have to worry about "How does Netflix know I'm using a VPN?" – we've taken care of that. We set up and configured servers that Netflix or any other streaming service could not track and understand that you are using a VPN. Servers are located in the most common Netflix viewing regions such as the USA and the United Kingdom.

Well, it's time to go through a short manual of how to use Netflix with VPN correctly. Follow this quick and easy guide:
Install uVPN on any of your devices.
Sign in or sign up for the application.
Go to the streaming section.
Choose a suitable region for Netflix, for example Netflix – USA.
Use Netflix with uVPN and enjoy
Congratulations, now you can use Netflix with VPN without worrying about being blocked by Netflix!
So what are you waiting for? Install uVPN, register and get 7 days of free trial and personally test VPN that works with Netflix.
Oh yeah, helpful note!
By the way, if by some miracle way Netflix can find out that you are using a VPN, then do not worry about your Netflix Account – it will not be blocked, but only the server that provides you with the bypassing Netflix content will be blocked. Most likely, after blocking the server by Netflix, a new server will be immediately opened, which will unblock Netflix again and give access to your favorite content. I guarantee you won't even notice that.
You might want to check out: