uVPN for Edge browser
uVPN is the fastest VPN for browsing even with public Wi-Fi connection. Encrypt traffic with Edge VPN to prevent ISP and government from spying on you. Easy to use Microsoft Edge VPN extension works only inside the browser, which means you still can use the device with your real IP outside the Microsoft Edge browser. Secure VPN for Edge operates with high-end optimized servers for the fastest VPN speed and great stability.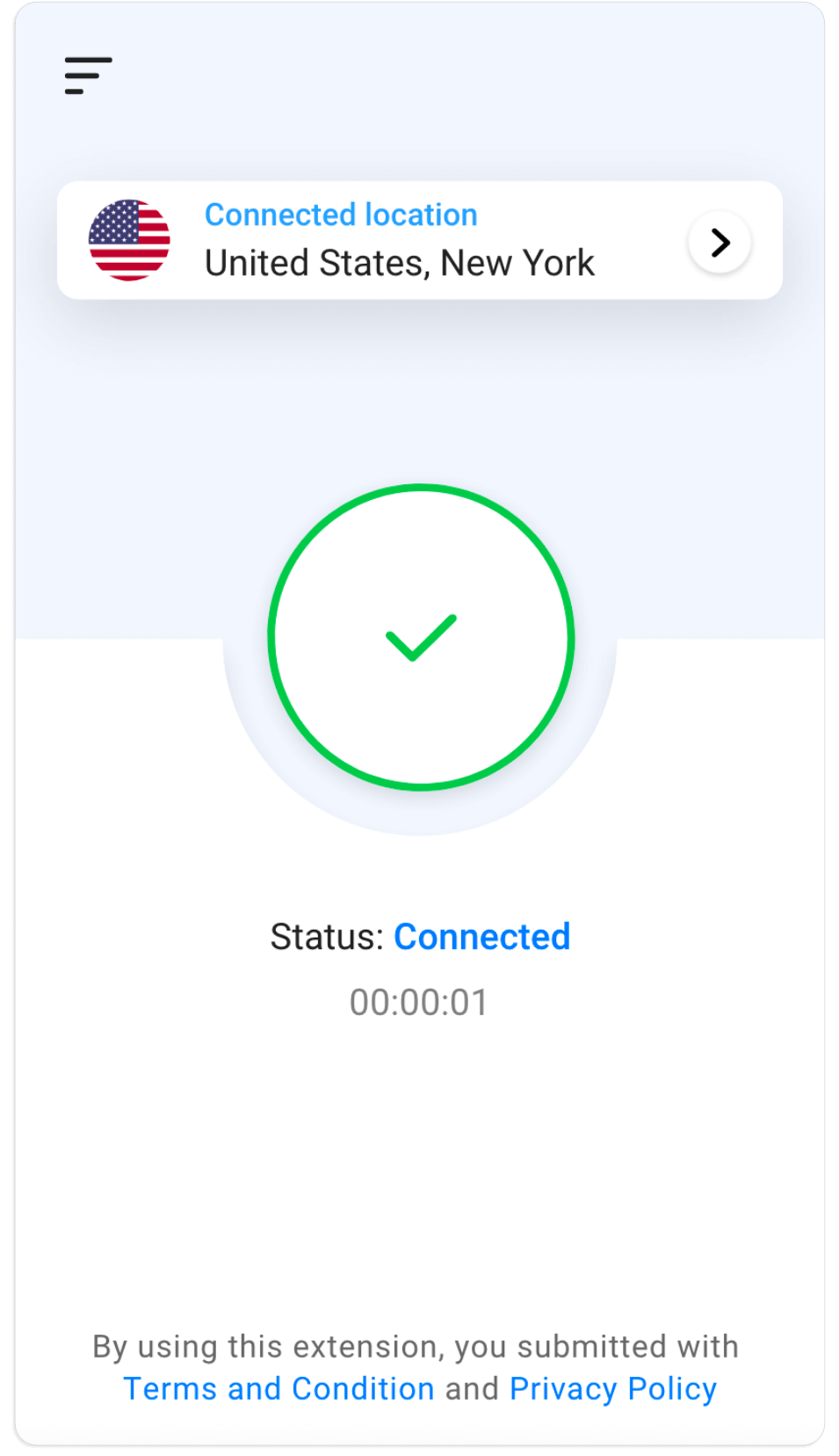 On the edge of your protection
The best Edge VPN will prevent your IP address leak, block WebRTC protocol and significantly increase your internet connection safety. uVPN encrypts income and outcome data - you will be 100% anonymous and secure with the best free VPN for Edge browser.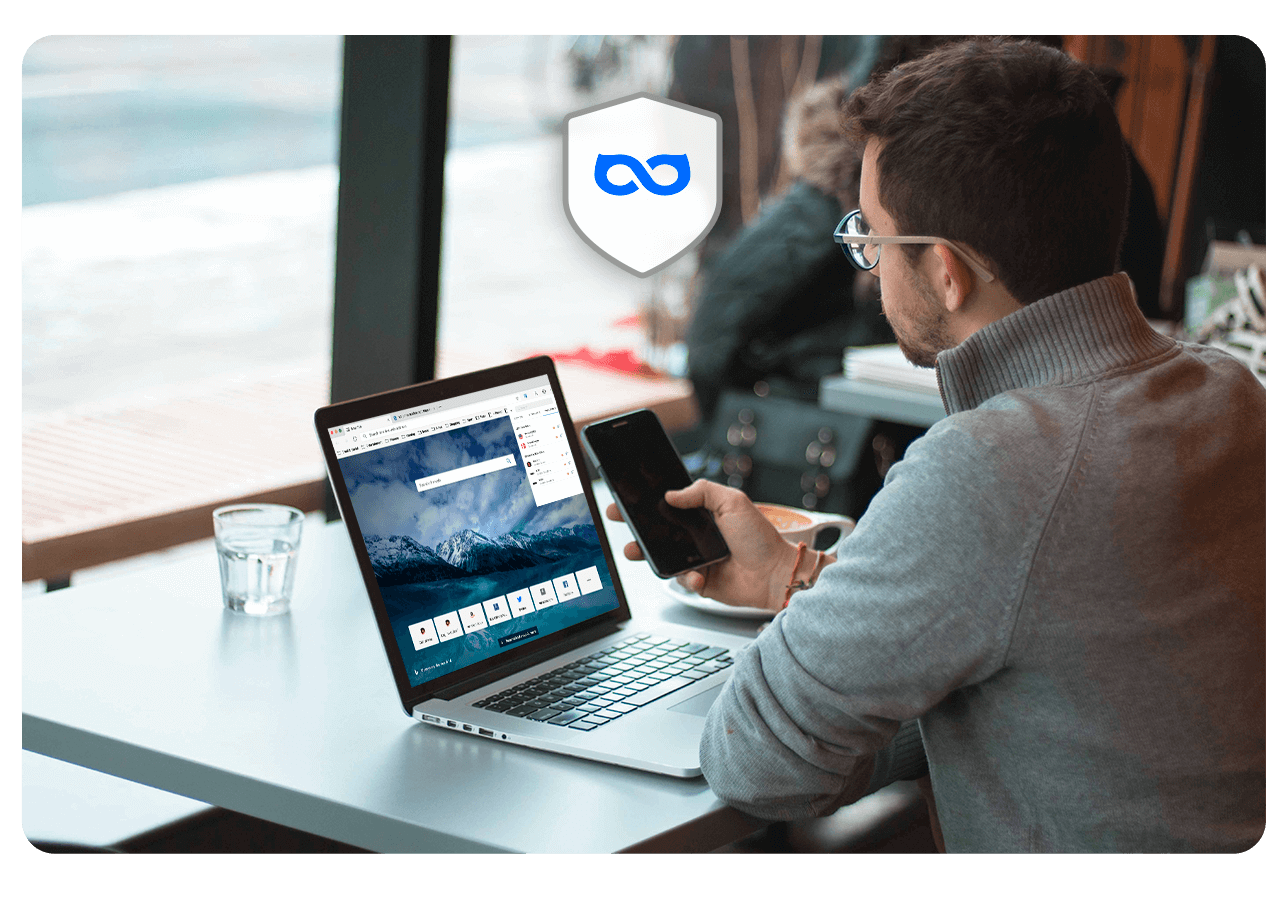 Upgrade your browsing with Edge VPN
The best VPN Edge with secure browsing allows you to unblock websites and hide IP address. It will stop ISP throttling your internet connection and protect important information from government and data snoopers. Change real IP with the best VPN connection protocols for private browsing.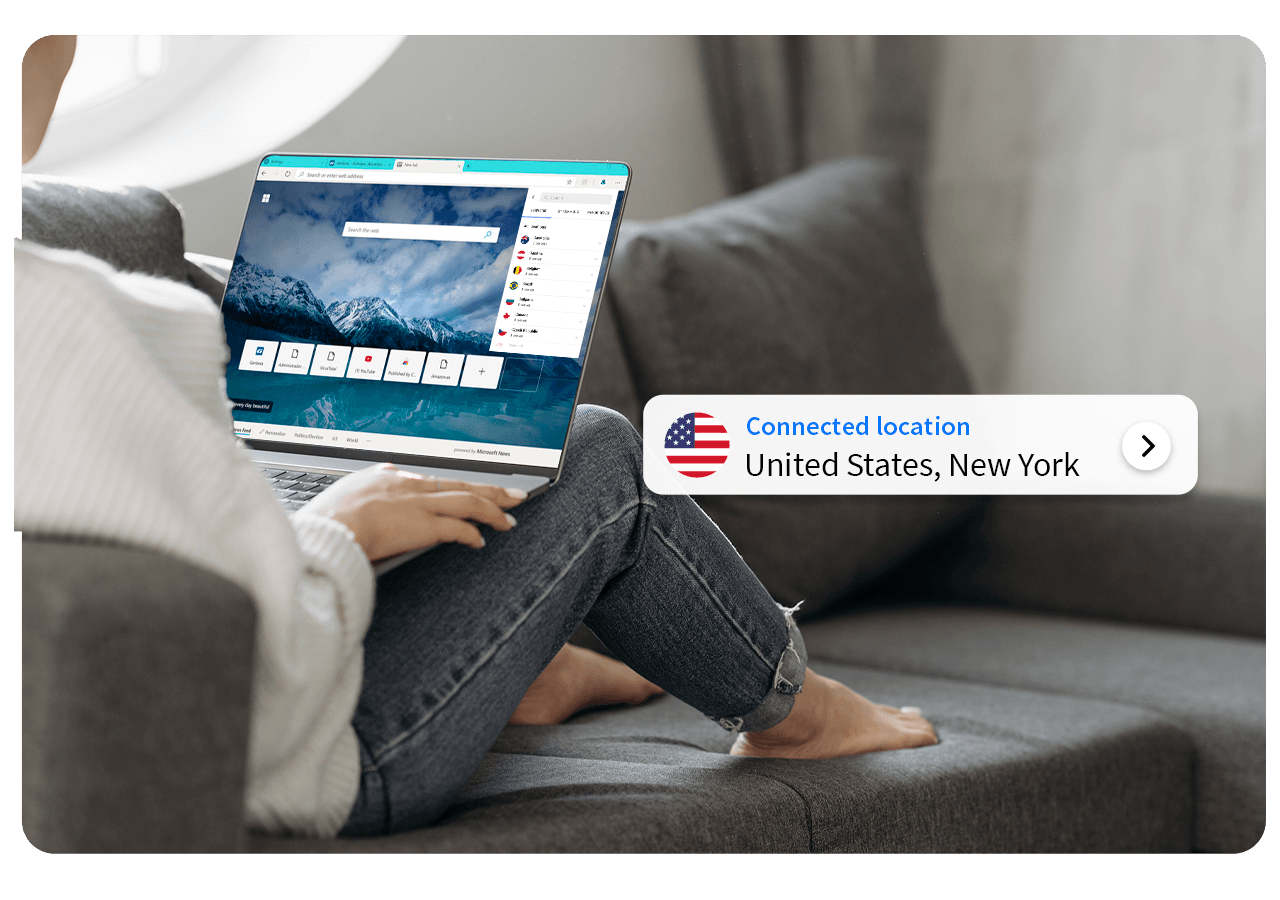 Frequently Asked Questions
Answers to questions about VPN for Edge you might be interested in.
Does Microsoft Edge have VPN?
Microsoft Edge does not have an in-built VPN but you can get one very easily. Private Edge VPN extension by uVPN is ready to go right away. uVPN will hide IP, protect online activity, change location and provide private internet access. Our secure VPN for Microsoft Edge is a reliable and secure VPN with maximum connection security.
What is Edge VPN, and why do I need it?
Edge VPN is a virtual private network service that safeguards your online activities by encrypting your internet connection. It provides anonymity, security, and access to geo-restricted content. uVPN is free VPN for Microsoft Edge with many VPN locations all around the world.
How to set up a VPN extension in Microsoft Edge?
It is very easy to set up Edge VPN extension by uVPN. Download free VPN for Edge from the uVPN website or Microsoft Store and enable a VPN in the browser extensions menu. Feel free to create connect your email to uVPN and choose a suitable subscription plan. Connect to one of the fast VPN servers by uVPN.
How does Edge VPN work?
Edge VPN reroutes your internet traffic through secure servers, encrypting the data transmission. This shields your data from prying eyes and hackers while masking your IP address.
Is VPN for Edge compatible with all devices and platforms?
VPN for Edge supports a wide range of devices and platforms, including Windows, macOS, Android, iOS, and more. You can protect all your devices with a single subscription.
Can I use Edge VPN on public Wi-Fi networks?
Absolutely! Edge VPN is ideal for securing your connection on public Wi-Fi networks, protecting you from potential security risks and data breaches.