uVPN for Mac
Our VPN app for MacOS is lightning fast, secure and easy to use. In many ways, like the MacOS software for which it was developed, it is incredibly simple. Add to your device the same nice VPN app as uVPN.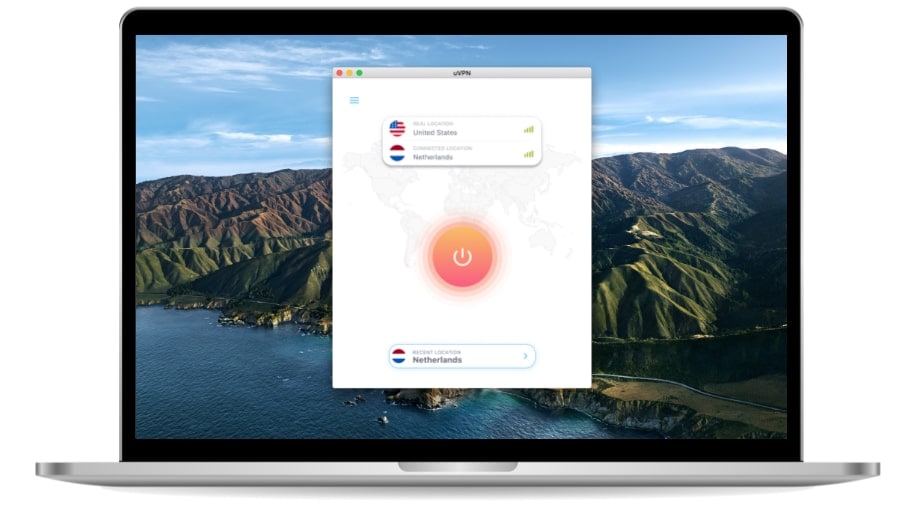 Enjoy any streaming content from any service everywhere
We develop and support special VPN servers created for streaming services —  no more notifications asking you to disable your VPN proxy. Get rid of restrictions and unblock every series, show and movie. Watch Disney+, HBO Max, Netflix, Amazon, Hotstar, Hulu and many more services around the world.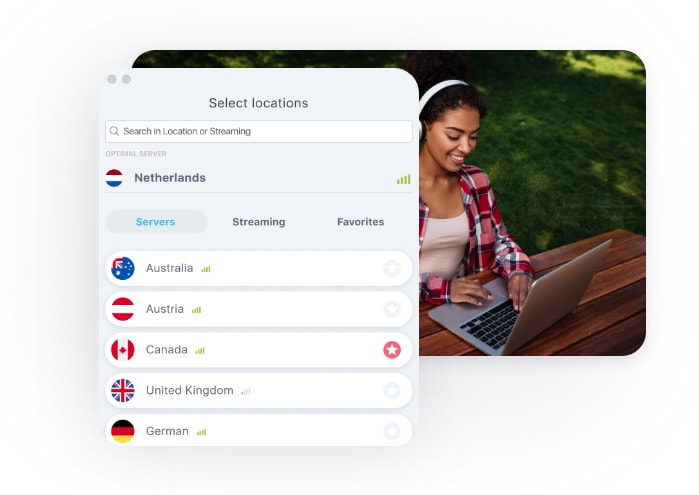 Protect your Mac device while using public networks
Our VPN proxy master uses the latest encryption technology, it will highly increase your Mac security. Our strong VPN allows you to establish a public Wi-Fi hotspot internet connection with maximum protection, so you could connect to any free hotspot and feel safe in places like bars, airports and restaurants.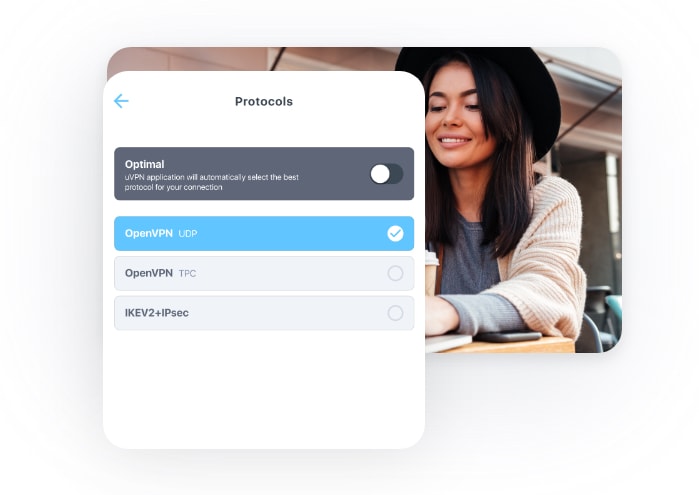 Frequently Asked Questions
Answers to questions you might be interested in.
How to download VPN for Mac?
Three simple steps and the download file will be on your Mac:
1. Choose your favourite VPN
2. Go to a VPN website
3. Find the download button and download a VPN for Mac
We recommend you to download uVPN, as we are sure it's protected and free of any malware soft.
Can I change IP address with VPN for Mac?
VPN allows you to change IP address and hide from unwanted attention, but you have to come up with your head to choose the right service and application. Such high-quality VPNs like uVPN provide a full specter of apps and features to fully satisfy the needs of the user.
How to use VPN on Mac?
uVPN on Mac is very easy to use. Download, install and open the application on your Mac device. All that is left to do is to tap that start button and choose from the wide range of locations to connect.
Which is the best free VPN for Mac?
The best free VPN for Mac should be able to hide your IP address, change real location and unblock websites. The best free VPN, like uVPN, will provide you with private internet access and fast VPN connection speed. Though, we do not recommend using a fully free VPN, as a good VPN needs a constant source of money to provide the required level of service. The privacy and security service won't be on the same level as paid VPN. Some free VPN might sell your personal data or increase attack vulnerability.
How do I setup a VPN on my Mac?
Today, to setup a VPN on your Mac you have to make a few easy steps.
So, how to setup a VPN on your Mac with macOS?
1) Download free VPN at https://uvpn.me/downloads/vpn-for-mac/
2) Install secure VPN to any folder
3) Launch uVPN shortcut on the desktop
4) Connect to any protected VPN server
Done! From now on you have a hidden IP address, safe public wi-fi connection and encrypted data. Private VPN service will take good care of you!
Is using VPN illegal?
Using a VPN is absolutely legal in most countries. You can unblock websites, hide IP, change location, conceal your online activity without fear of breaking the law in your country. But some VPNs might be blocked by the government