In order to cancel my subscription and, therefore, the recurring payment, you have to go to your uVPN profile and follow the instruction.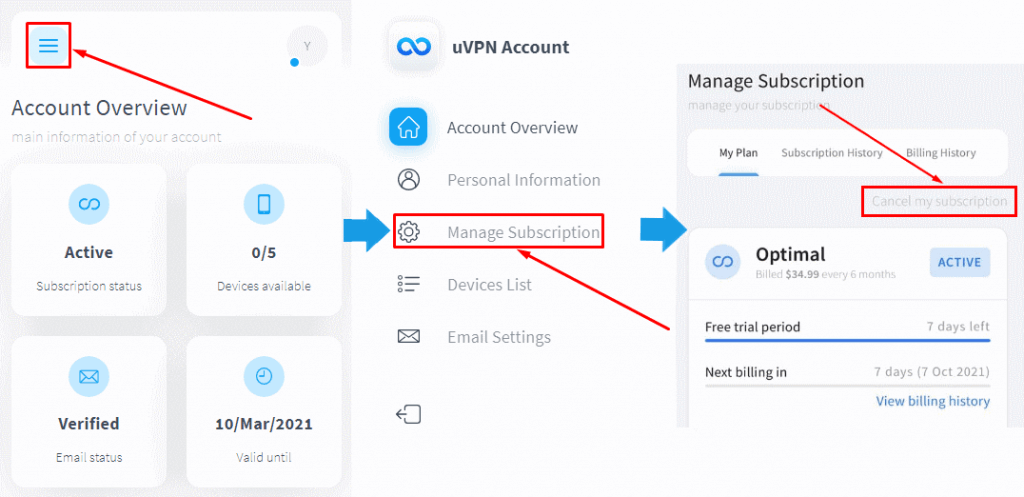 Instruction on how to cancel my subscription
Press the Main menu button (marked on the picture below)
In the menu press Manage Subscription
Find the Cancel my subscription button and press it
Confirm by pressing Yes
As well, in the Manage Subscription menu, you can find information about your current subscription plan, subscription history and billing history.
Note that this instruction explains how to not get charged in the next payment period. To get a refund, please read our money-back tutorial.
You might want to check out: