The VPN server list is always expanding and provides 24/7 high-speed low-latency servers in every corner of the Earth. Download our application and choose any location you want and discover the world right away.
We have all the most popular servers for your safety, such as the USA and Canada, but we also took into account that many users need other servers as well. Let's talk over them briefly.
Here the top 5 VPN servers for everyday use:
1. Spain
2. France
3. Italy
4. Switzerland
5. Brazil
And yes, we have all of them in all uVPN applications!
VPN Spain server
This VPN location is one of the favourite for everyone who interested in bypassing restricted content. Let's discuss why the VPN Spain server is so popular. The fact is that the Spanish language is one of the most widespread in the world know to all, and therefore people who live outside their countries do not have access to Spain content.
By the way, using a VPN Spain server you can safely torrent anonymity any music or video and then enjoy it while traveling plane or vehicle.
VPN France server
If you are a real hypebeast and you are ready to spend a couple of thousand euros on a new jacket from Montclair or silk shirt by Yves Saint Laurent, but you are as much a lover of money-saving as shopping, then VPN France server is especially for you.
How does it work? For example, you are living in Germany or UK and you have quite big prices for any item that you want to buy, but your best friend just arrived from France with some new staff and told you that their prices are much lower than yours at home country. Here comes the most reliable and smart VPN assistant for online shopping – uVPN.
Online shopping with France location never been so profitable. Connect to the VPN France location and get a decent discount on any French boutique.
Italy VPN server
If you are one of those who do not have access to favorite Italian TV news, then the Italy VPN server from uVPN will definitely help you.
Swiss VPN server
Like the Swiss bank, the Swiss VPN server is considered one of the most secure on the uVPN list. A synonym for the word "Switzerland" is security, therefore all servers located on the territory of Switzerland are protected not only by the best specialists but also by Swiss law! If you want to get maximum anonymity and get the highest security of your data then the Swiss server is your choice.
Brazil VPN server
Oh, what is Brazilian football worth, isn't it? Together with the VPN Brazil server you will be able to watch Brazilian football matches and legues in 4K without speed drawdown and lags.
Are you familiar with the situation when, due to the lag of the connection, you did not see a gorgeous goal during the football stream? So we took care of this and set up all the servers, in particular the Brazilian one, so the speed must be a masterpiece!

See you during Campeonato Brasileiro Série A!
Other uVPN servers
uVPN got you covered with 2 VPN servers: New York at the East and Los Angeles at the West.
Of course, we support servers in big entertainment markets. For example, the USA – largest business center in the world. Every media and developing corporation are trying to be presented on the US market, so for modern people it is essential to have direct access to the US internet space.
You can find all available servers right here.
VPN Server list: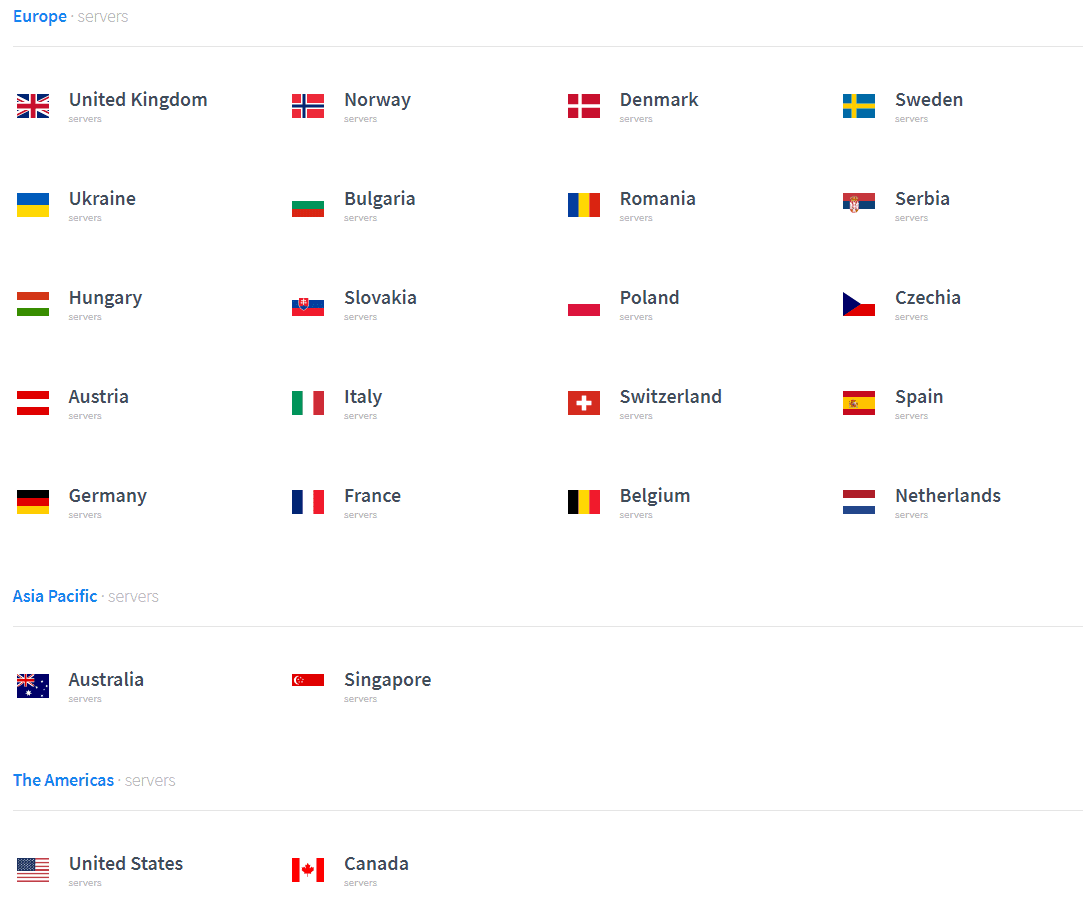 Read more about servers in Wikipedia
You might want to check out: