uVPN provides 3 subscription plans with different prices for everyone: 1 month, 6 months and 1 year.
uVPN has the best price on the market. You can pay $2.99 for a monthly subscription, $3.33 per month for a 6 months subscription, or $2.91 per month with a yearly subscription. We provide as much security as the biggest names in the VPN industry for a better price.
Prices table
The list of subscriptions and prices compiled in the table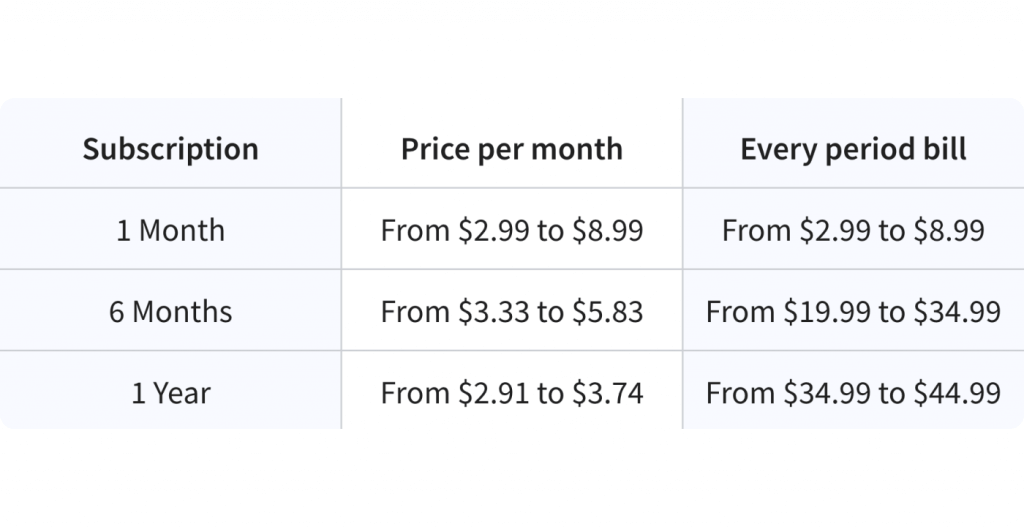 Each plan gives its own benefits, please read this article to get more information: What does each subscription provide?
Download uVPN for Android right now!
You might want to check out: