How to watch HBO Max with a VPN
Here is the best solution for you to watch HBO Max original content from anywhere and stream the latest movies, series & shows. This article will explain how to use uVPN to unblock HBO Max and get a subscription to the streaming service.
Watch HBO Max with a VPN
Get free HBO Max VPN access to the best streaming service in 2021 with the Same Day Premieres option and exceptional Ultra HD 4K HDR quality!
Connect and watch any streaming service without risks – you lose nothing with HBO Max free trial VPN:

Start uVPN 7-day free trial, connect to the HBO Max server and enjoy the best quality streaming.
What is HBO Max
HBO Max is a recently launched US-based streaming service offered by WarnerMedia that brings together all HBO original content, DC Entertainment animated series, mature-oriented Adult Swim, TBS comedy & sports, Cartoon Network for kids, Warner Bros. movies & shows.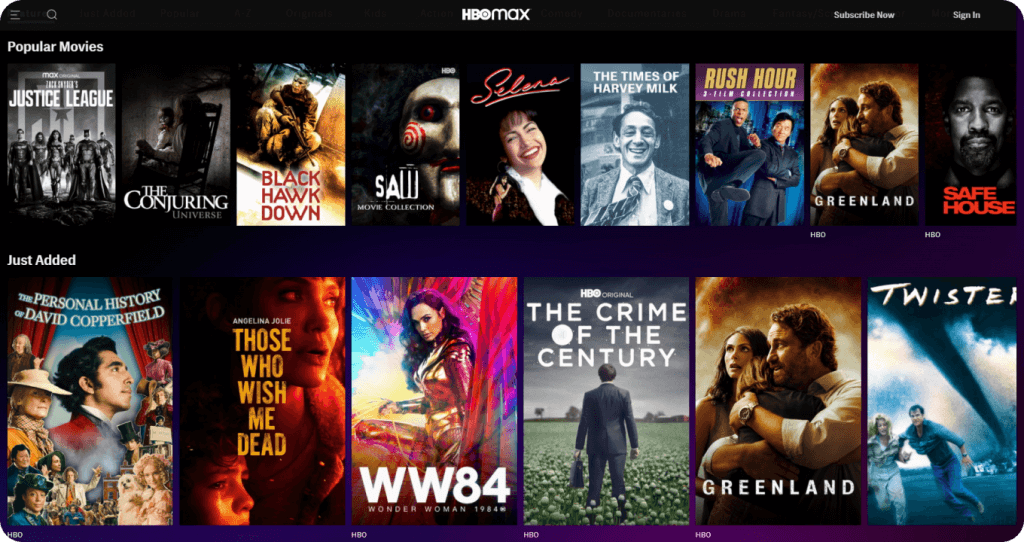 With 10,000 hours of content, you'll never ask yourself what to watch on HBO because there are top-notch classics and popular new releases available to your eyes. Legendary epic fantasy The Lord of the Rings, 90's world-known sitcom Friends, medieval fantasy saga Game of Thrones, psychological thriller Joker, reinvented comics hit Justice League (Snyder Cut) and many more masterpieces are waiting for you on HBO Max.
How to create an HBO Max account and start streaming with a VPN
AT&T HBO Max streaming service is available only for US viewers, at least until next summer when there will be a Latin America expand and HBO Nordic will be changed to HBO Max. For now, foreign users are forced to use a VPN for streaming.
Here we'll explain how to get HBO Max subscription and how to watch HBO Max with VPN. Make sure you have installed a VPN with a subscription on your device, it is better to use uVPN because of its streaming capabilities:
Open VPN application on iOS/Android and connect to HBO Max VPN server in the Streaming tab
Create a new Google Play/Apple ID account, skip adding card option (iOS users need to create US Apple ID in a PC browser)
Log in to the newly created account, open Google Play/App Store and install HBO Max app (it should be available now), skip adding any payment information once again
Open HBO Max, the first thing you see is an HBO logo with a random movie and the Play button, press the button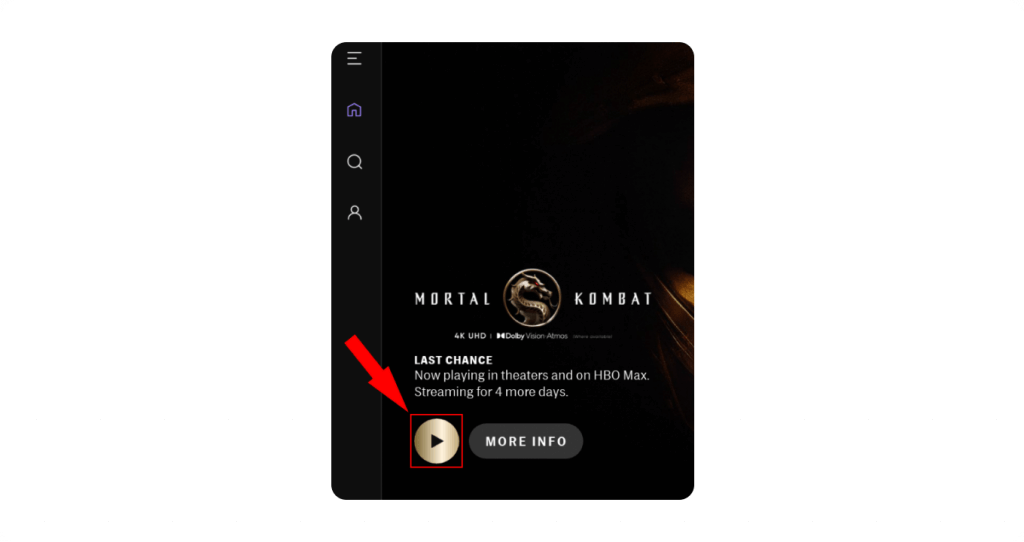 A new window will pop up, press SUBSCRIBE NOW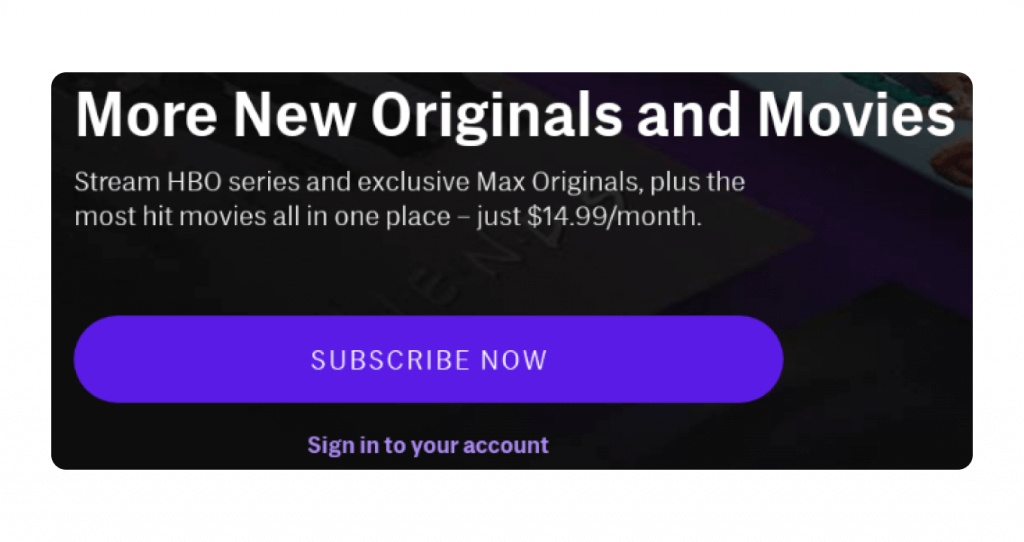 Enter your default user information to register your account
A window with the payment methods will pop up, use your PayPal (with any country card) for iOS/Android or you can find where to buy a US Google Play card and redeem code (Android users only)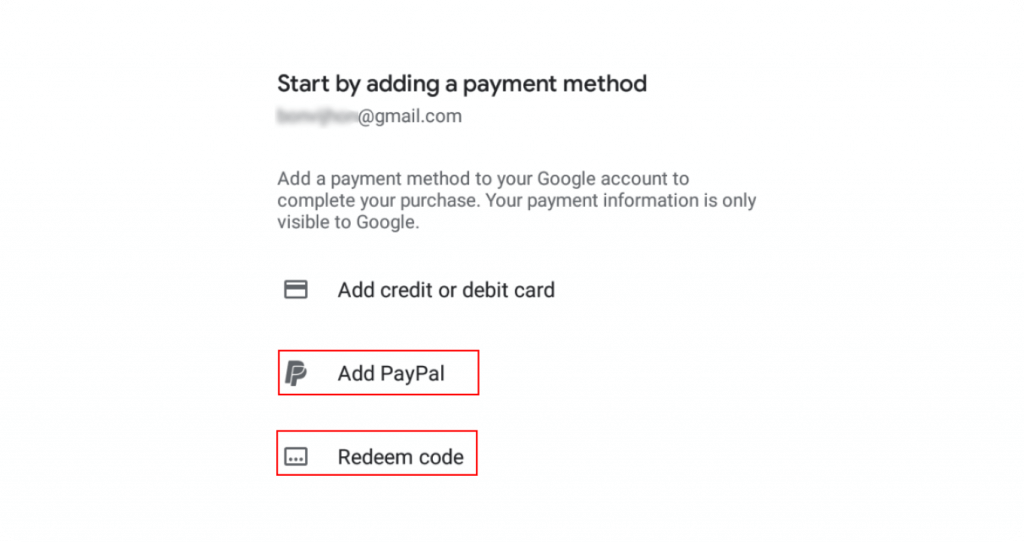 Once your account is verified, you can sign in from any device
That's it, now you are ready to watch HBO Max Friends The Reunion and other newly released movies & shows
How to watch HBO Max for free
For many, the price of $14.99 for the service is not excited at all, even with an HBO Now redeem code. So, you may ask yourself: How to watch movies online free on HBO? Is HBO Max free? Full movie no sign up to HBO? There are few ways to watch HBO Max for free, let's take a look at each one separately.
HBO Now & TV providers
In case you are already subscribed to HBO Go, HBO Now or HBO app, it will cost you nothing to connect and watch HBO Max shows. Additionally, you can sign in to the service through TV, mobile or internet providers such as DirecTV, Hulu, YouTube TV, Apple TV, etc. You may come across good propositions for a discount price, for example, Hulu HBO or YouTube TV HBO plans.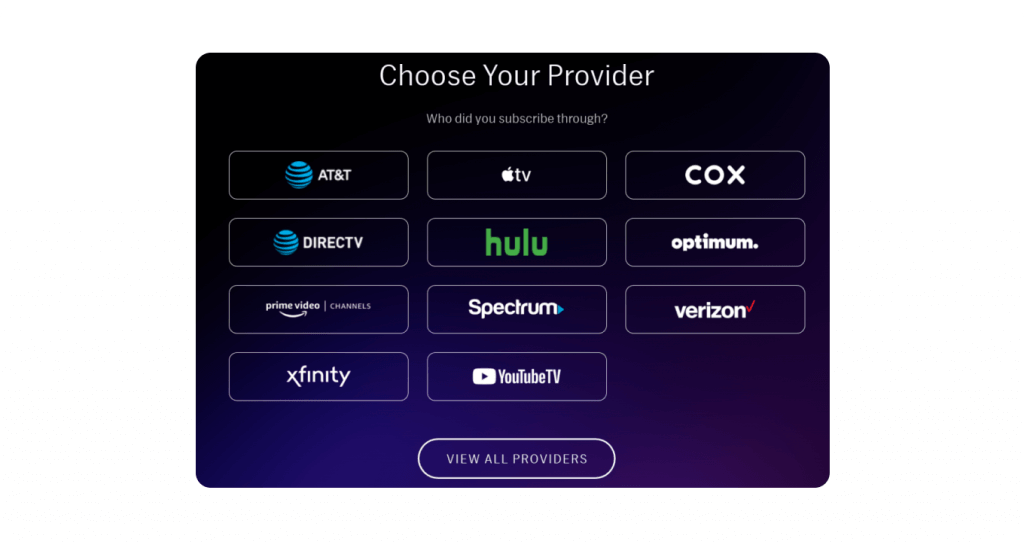 To connect another account to HBO Max just press sign in with a provider, choose your TV provider and use your account credentials.
HBO Max family & share
HBO Max comes up with a family feature, an account can have up to 5 profiles. You may ask your friend to share HBO account or add you to his HBO family and you will be able to watch HBO Max on 3 devices at the same time.
Amazon Channels
Amazon Channels is a new feature that lets you watch other streaming services, including HBO Max, for an additional price and it's available only for Amazon Prime subscribers.
First, you should get an Amazon Prime Video 30-day free trial, second, you will be able to get a 7-day free trial of Amazon Channels and with that, you will get access to HBO Max content.